---



HAPPINESS



Nameplate exclusively available at The Hunt NYC. Solid Sterling silver. Oxidzed and Polished.

Size 5 - 11


---




NECKLACE



Sterling silver curb chain with handmade textured links. Custom hook closure.





SOLD ($499)
---




INITAL SIGNET



Solid 14k yellow gold signet. Gothic F hand engraved. Light distressing throughout.

Size 6



SOLD ($999)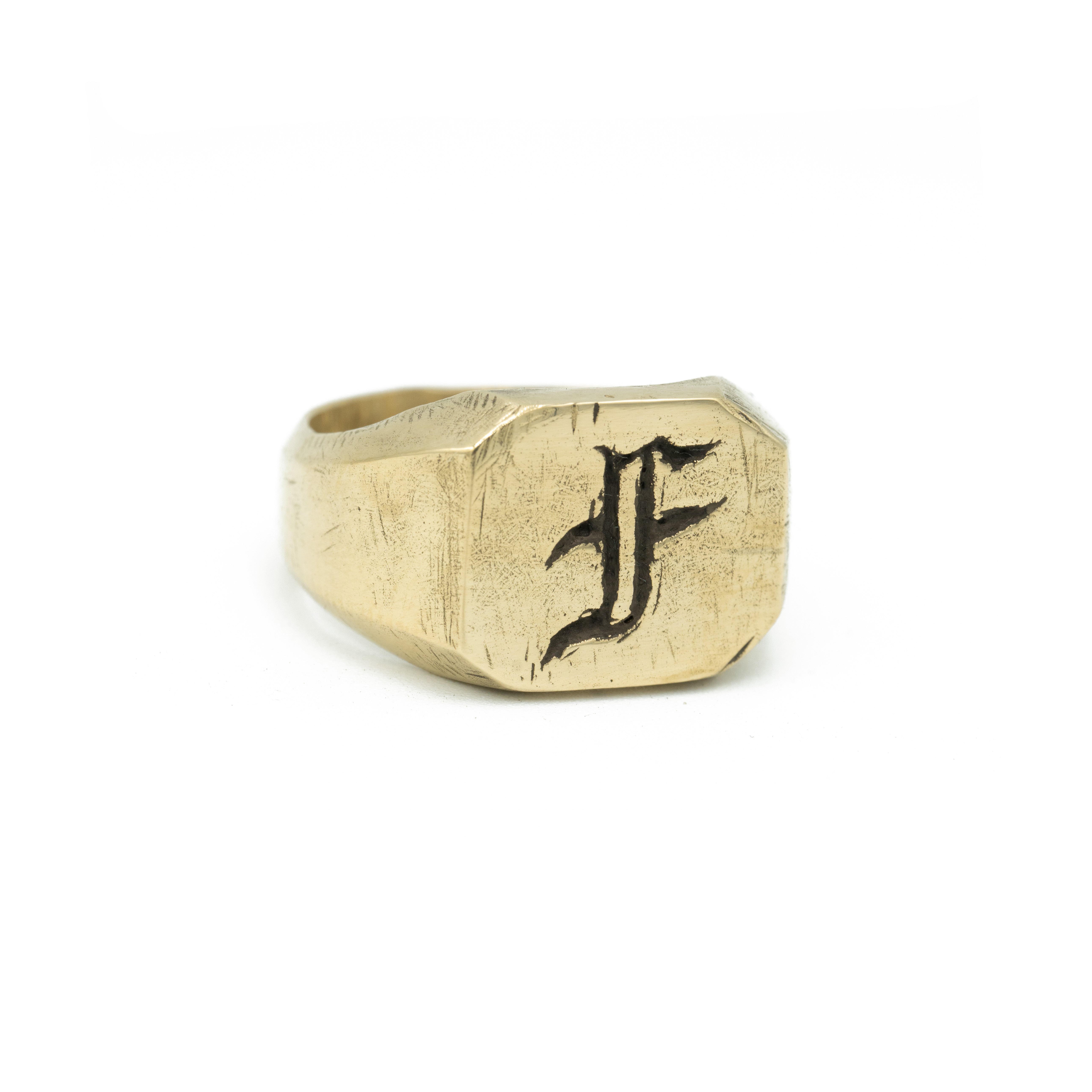 ---




STAR SIGNET



Large round signet with beveled 5 pointed star. Faceted Texture and oxidized.

Size 10



SOLD ($300)
---




TIGERS EYE
Tigers eye set in raw signet. More available upon request. Periodically available at The Hunt NYC. If you would like a specefic stone please email me. We can most likely make it happen

Size 4 - 11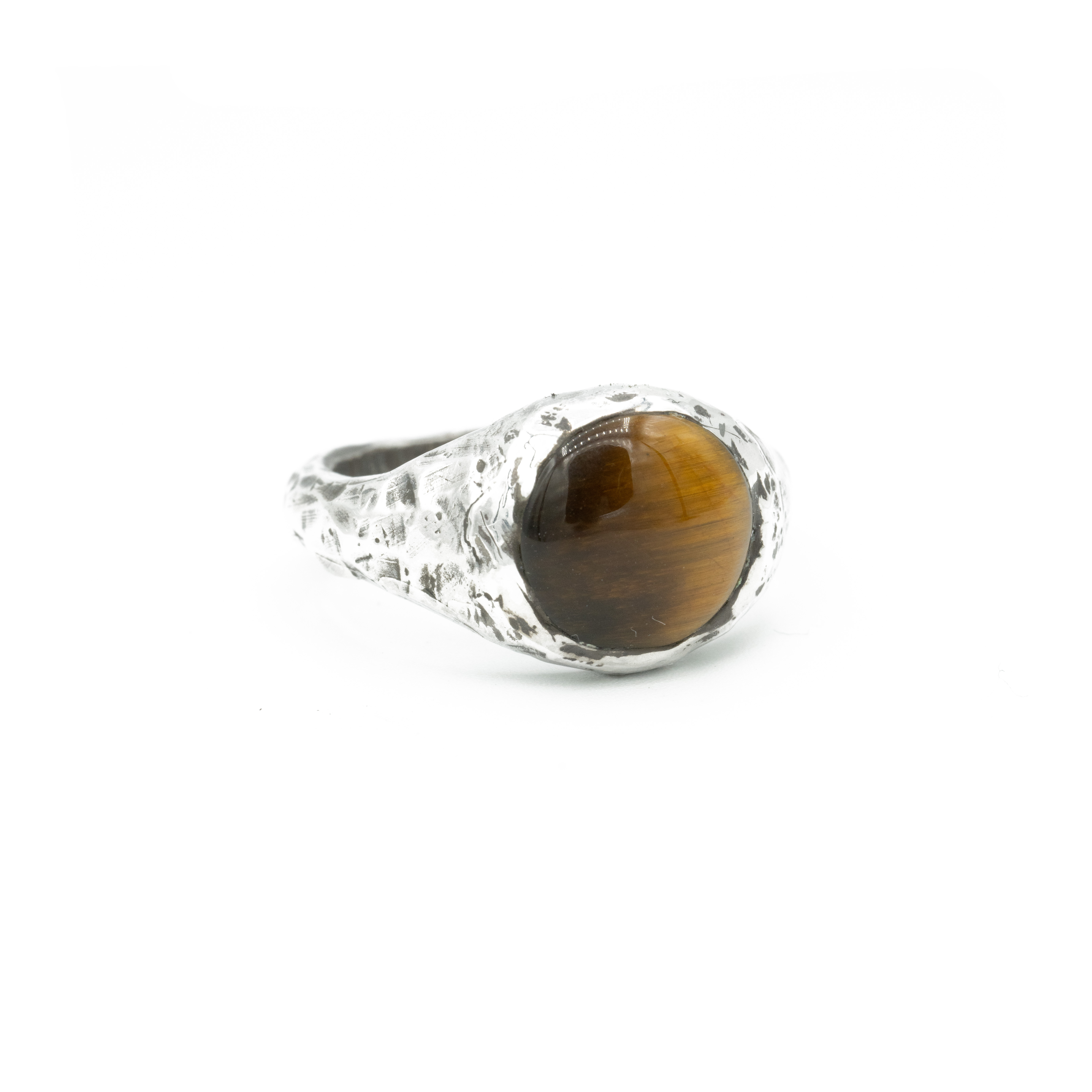 ---
---
---


WEB I
Engraved web on large sterling silver ring. Web wraps from face onto band. Available in store at The Hunt NYC

Size 9 (Can be resized)



---



TOOTH
Molar made to release with Tejan Rajim's photobook, "In The Teeth Of The Most Terrifying Odds".

Solid sterling silver tooth with varying brass fillings.








OPEN EDITION


---



NAMEPLATE III
Sterling 1 off signet with custom engraving.







SOLD (250)


---




SIGNET


Heavily Distressed Sterling silver ring. Face measures 13 x 10mm. Can be sized anywhere from 5 to 10. Please indicate Size in shipping notes



Sold ($155)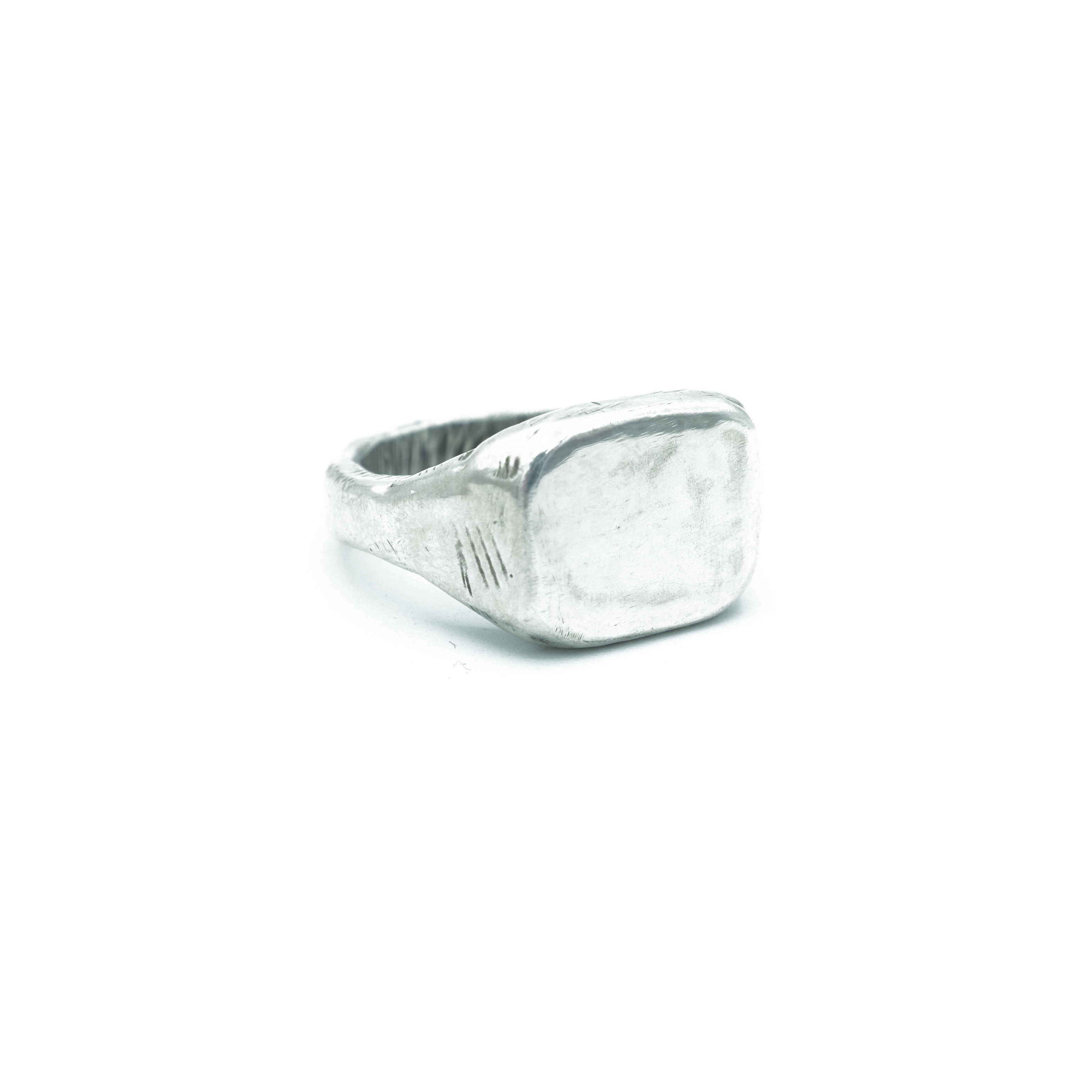 ---



NAMEPLATE II
Brass Signet with hand engraved Initials



SOLD ($185)
---



TINY DIAMOND



Sterling diamond Signet. Tri Beveled band.

Size 2



SOLD ($225)
---



INITIAL SIGNET



Sterling custom signet with hand engraving.

Size 4.5



SOLD ($225)
---



BRACKET RING



Sterling fabricated oval top with layered bracket band.

Size 3



SOLD ($225)
---




SMALL SIGNET



Sterling round signet. Rounded band with taper.

Size 3.5



SOLD ($200)